Sky Sports – Chris Rogers appointed Cricket Australia high-performance coach
By AFP
Last Updated: 14/03/18 7:09am
Chris Rogers has taken up a coaching role with Australia
Former Test opening batsman Chris Rogers has been appointed as Cricket Australia's new high-performance coach, tasked with helping develop the country's next generation of players.

Summary
Chris Rogers appointed Cricket Australia high-performance coach By AFP Last Updated: 14/03/18 7:09am Chris Rogers has taken up a coaching role with Australia Former Test opening batsman Chris Rogers has been appointed as Cricket Australia's new high-performance coach, tasked with helping develop the country's next generation of players.
The 40-year-old called time on his 25-Test career after the end of the 2015 Ashes series and has been involved in multiple coaching roles since.
"Chris brings thoughtfulness, persistence and passion to the role and combines this with a strong intellect," said CA executive general manager of team performance Pat Howard.
"We're looking forward to having Chris work with Australia's next generation and watching him develop as a coach.
Rogers, who had a successful first-class career in Australia and England spanning almost two decades and more than 300 matches despite being colour blind, will concentrate on the batting alongside fellow high-performance coach Ryan Harris, who will develop the bowlers.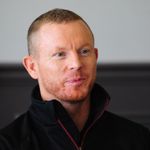 Read more…