Age, The (Melbourne, Australia) – He was advised that if he did front up he should offer few details, claim he was constrained in what he could say because Bancroft had been charged, and promise a fuller account at a later time.

Summary
Smith could have appeared alone at the media conference but it's understood Bancroft made it clear he wanted to join his skipper, as he would suggest when quizzed by reporters.
Smith was given a one-Test ban and fined 100 per cent of his match fee by the ICC for "conduct contrary to the spirit of the game" but Warner escaped punishment.
However, separate charges by CA led to Smith and Warner being handed year-long bans, while Bancroft was given nine months.
Dyer fronted a media conference in Sydney on Tuesday, and said he had been dumbfounded that Smith and Bancroft had been allowed to go public after day three in Newlands.
Warner, Smith and Bancroft, who have enlisted legal help, are weighing up whether to appeal the charges and suspensions, which were handed down within days after CA integrity chief Iain Roy began his investigation.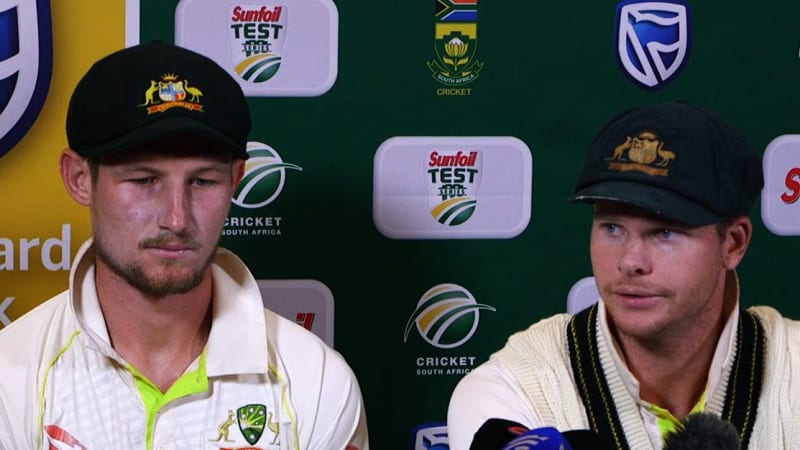 Read more…