Age, The (Melbourne, Australia) – Right there, it was clear that this wasn't a staged managed apology.

Summary
Former Test captain Steve SmithTo his credit, Smith refused to confirm reports that his vice-captain, David Warner, was behind the brain snap in the third Test in Cape Town, and that he merely endorsed it.
How did it ever come to this with Smith, the affable, self-confessed "cricket nuffie" who, as an obsessed young player on days off on tour, would lock himself in his hotel room watching the game he adored while others soaked up the delights of the city they were in?
Emotional: Steve Smith addresses the media at Sydney Airport, with father Peter standing behind him.
Now, in the early weeks of his year-long ban from the game, Smith will be fortunate to walk the streets and not be reminded of how much he has sullied the baggy green cap this country holds so dear.
Earlier, Smith and Warner's co-conspirator, 25-year-old Test rookie Cameron Bancroft, flew into his hometown of Perth and, with shaky voice, fronted the media.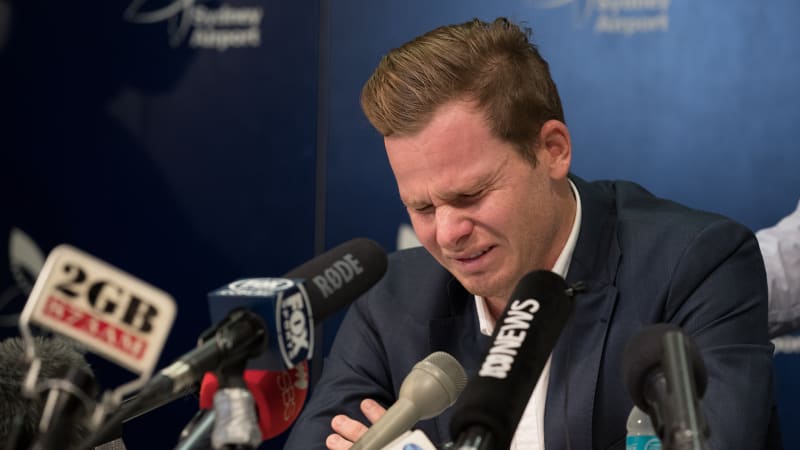 Read more…