BBC.com – Image copyright
Reuters
Image caption
India and Pakistan share a special rivalry
If you are reading the headlines in the Indian media, you get the impression that India might forfeit the 16 June group game against Pakistan in Manchester.

Summary
Image copyright Reuters Image caption India and Pakistan share a special rivalry If you are reading the headlines in the Indian media, you get the impression that India might forfeit the 16 June group game against Pakistan in Manchester.
But as Ramachandra Guha wrote in A Corner of a Foreign Field, a magisterial history of Indian cricket, "the disagreements between Hindus and Muslims before 1947, and between India and Pakistan since, have thrown a long shadow across the playing fields in the world".
Image copyright Getty Images Image caption Matches between the two sides are often charged with jingoism Indians who support the match boycott say forfeiting points in a group game will not hurt India in a round robin tournament.
But cancellation of what is arguably the biggest and most-awaited match of the tournament would hugely hurt the cricket World Cup.
India has never lost a World Cup game to Pakistan.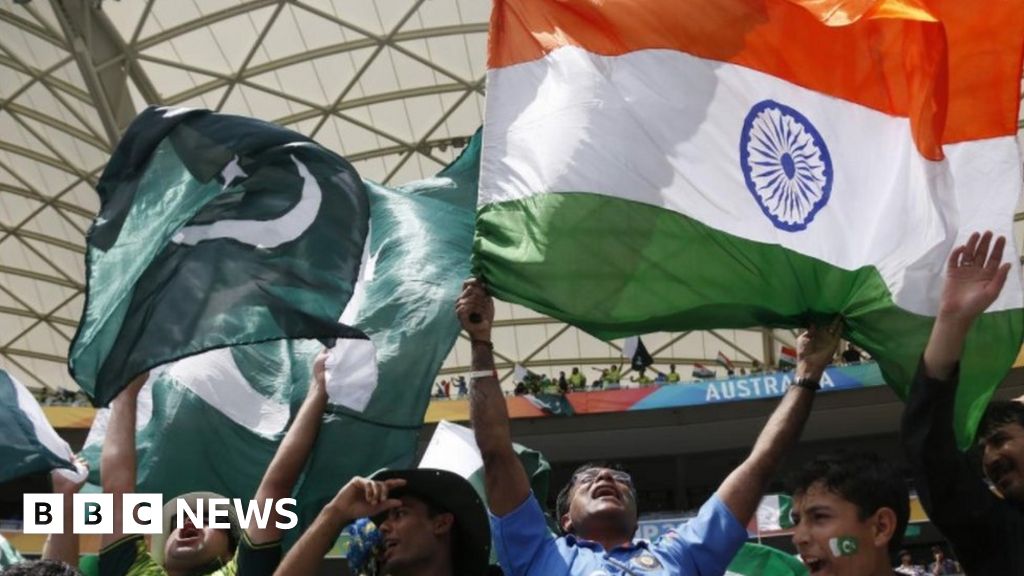 Read more…