The Guardian – 4.32am EDT
04:32
Preamble: this is huge
Morning everyone and welcome to the World Cup match with the most superlatives around its neck.

Summary
4.32am EDT04:32Preamble: this is hugeMorning everyone and welcome to the World Cup match with the most superlatives around its neck.
It's the noisiest, niggliest, most intense, most watched game there can be, unless India and Pakistan meet again in the final, as they did two years ago, also on English turf.
The last match I covered, England v West Indies 48 hours ago, was under-hyped.
Pakistan have started characteristically, listless one day (against West Indies), lethal the next (against England).
But in the World Cup, where they have met six times, it's 6-0 to India.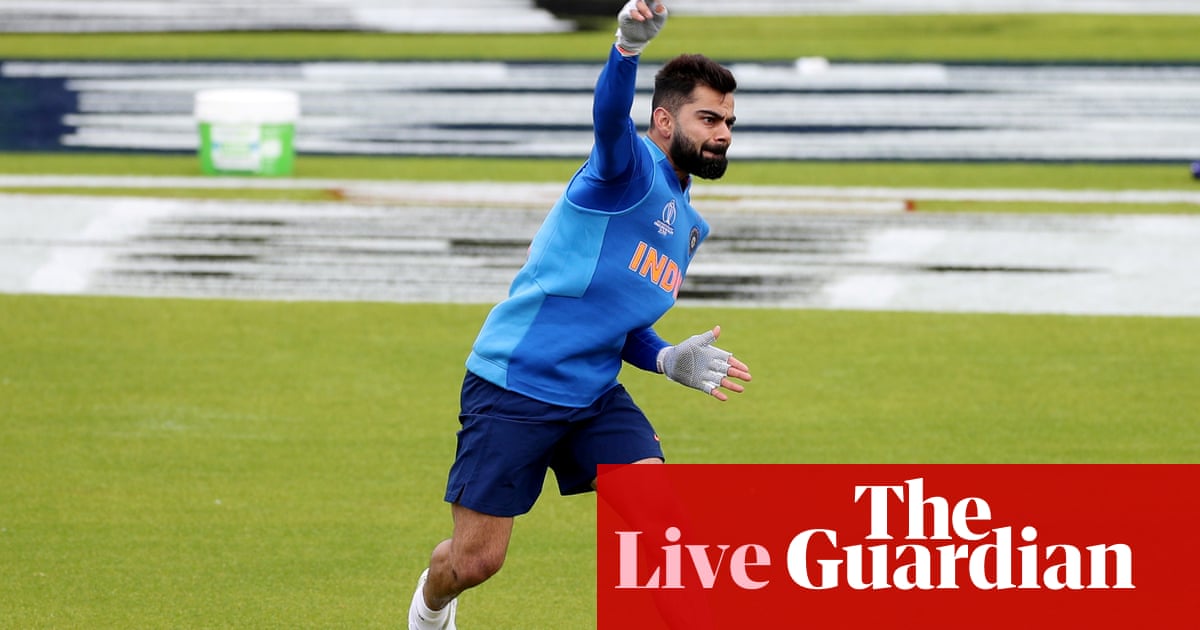 Read more…