WA Today – Robin Smith's autobiography, The Judge.Credit:Penguin Books
"In my time, the Aussies were generally the worst sledgers around – though Pakistan ran them close – and I think that's why they've often been so unpopular," he wrote.

Summary
Robyn SmithDuring the Trent Bridge Test, Smith asked his idol, Allan Border, whether he could have a glass of water, a panadol and a few "pints of water" wearing off after a heavy Friday night of drinking when he mistakingly thought that play the next day would be rained off.
Character: Merve Hughes always had a choice word for Robyn Smith.
Actually only two words.Credit:Quentin JonesIn the Lord's Test, Smith again batting, asked Border another question, this time whether he could leave his crease and prod the pitch.
"Merv, Geoff Lawson, Terry Alderman and occasionally AB were the biggest sledgers in the Aussie teams I played against," Smith said.
LoadingNow 55, Smith has since become good friends with many of the Australian players.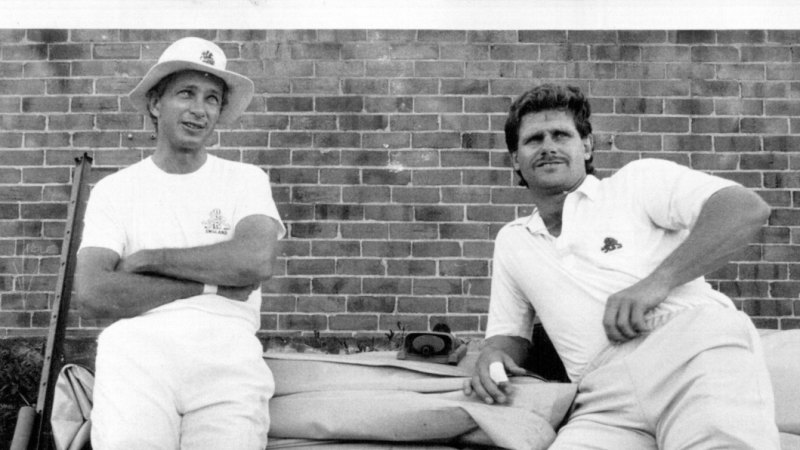 Read more…